I have compiled together a list of the top 10 Christian authors that I believe to be the best in the industry. I highly recommend that you read a book from each one of these authors so that you may experience for yourself the wondrous stories and thrillers each author has to offer in his/her novels. Each novelist holding a unique writing style and captivating their audiences through world class literature and imagery.
These top 10 Christian authors are definitely the best of the many Christian fiction authors in the world and even in all of history. I believe each one has a unique sense of writing making them the best of the best in the world of Christian fiction. Here is a list of my 10 favorite Christian Fiction authors of all time.
Top Author Number 10- Francine Rivers
Francine River's career in literature began at the University of Nevada where she graduated with a Bachelor's in Arts degree in English and Journalism. Between the years of 1976 and 1985 she had a very successful career in the general market in which her books where awarded or nominated for many awards and prizes. Francine grew up in a religious family, however she did not encounter Christ until later in her life. When she first encountered Christ she was already married, had three children, and had an established career as a romance novelist.
Not long after becoming a born-again believer she wrote her first Christian novel titled Redeeming Love as a statement to her faith in Jesus Christ. Her debut book Redeeming Love is a retelling of the Biblical story of Gomer and Hosea while being set during the California Gold Rush. Redeeming Love is now considered a classic Christian Fiction novel and continues to be one of the Christian Booksellers Association's top-selling novels. This book has held a spot on the CBA's (Christian Booksellers Association) best-sellers list for almost a decade.
Here are three books from Francine Rivers that you must check out:
1. Redeeming Love
2. The Scarlet Thread
3. The Atonement Child
Top Author Number 9- Dee Henderson

Dee loves weaving together mystery, romance, scripture, and people's lives with God. That's been the typical story mix, in various degrees, for all of her books. Dee Has been an inhabitant of Illinois for her entire life and continues to live there now living in Springfield. She is the daughter of a pastor. She graduated from the University of Illinois in 1988 with a Bachelor's degree in Science in Computer Science. Henderson worked for over a decade as an engineer.
Here is a review of one of her new releases coming in 2018 taken from her website at http://www.deehenderson.com.
AN UNFINISHED DEATH
"Connie August, a Christian combat medic, one who had experienced healing and miracles on the battlefield similar to those in scripture, wasn't looking to make waves back home now that she was retired from the service. She opened Connie's Pizza and settled into her chosen community, wanting to be herself, content to lead a small group of paramedics, doctors, nurses and chaplains who where studying the scriptures and sharing their experiences from across the Chicago area.
"Ryan Cooper, CEO of a religious-affiliated private hospital, had seen too many of Chicago's children die from gun violence, young mothers die from cancer, and random illness take both the young and old. He wanted the vibrancy of God's healing to be a predictable experience again. A friend introduced them at a party. He wanted to understand what she'd experienced. She wanted him to give a chaplain friend a job when he retired from the service. They struck a deal that would change both their lives and soon begin to reverberate across Chicago. This is Ryan's story, Connie's, but mostly it's God's story, a God who is still amazing in his goodness.
"Reader alert: this is not a romantic suspense, as most of my other fiction titles are. Ryan and Connie are already dating other people. This story also contains more scripture and conversations about scripture than most stories I have written. Next to Unspoken, this is my personal favorite book."
Some books from her that I recommend you read:
1. The Negotiator
2. Full Disclosure
3. Unspoken
Top Author Number 8- Karen Kingsbury
Ever since Karen's father, Ted Kingsbury, read her Dr. Seuss' The Grinch Who Stole Christmas Karen fell in love with books and longed to become a writer and a novelist. Later on in her life she lost hope of her dream until a college professor in her freshmen year at Pierce College set her back onto the path of becoming a writer. She graduated later on from Cal State University Northridge with a degree in journalism.
After she graduated she met her husband, Don, and soon fell in love with him. On their first date Don brought his Bible and asked if they could read Philippians together, but Karen didn't care for that too much at the time. The tension grew between Karen and Don about the Bible stuff and eventually led Karen to accepting Christ as her Savior.
Ever since she has been busy parenting her six children, writing her Christian fiction novels, and spending time with her Heavenly father. Karen has been a very successful novelist throughout the years while accomplishing the title of being the New York times #1 bestselling author.
Books I recommend you read from Karen:
1. Where Yesterday Lives
2. Oceans Apart
3. This Side of Heaven
Top Author Number 7- Janette Oke
This Christian author is a pioneer in inspirational fiction whose settings come mostly in the old pioneer era. Her books are often centered around female protagonists. This pioneer of fiction wrote her first novel, Love Comes Softly, back in 1979. Love Comes Softly was published by Bethany House that year. Since her debut novel came out in 1979 over 75 others have followed in its place including, Love's Enduring Promise, Love's Long Journey, Love's Abiding Joy, Love's Unending Legacy, which are all a part of her Love Comes Softly series.
Janette wrote her Loves Comes Softly series in her first few years of writing. This series has a total of eight books including her novel Love Comes Softly. She wrote that series between the years of 1979 to 1989. After this series she continued to write several more including A Prairie Legacy series, Seasons of the Heart series, Canadian West series, Return to the Canadian West series, Song of Acadia, Acts of Faith, and her Animal Friends series for children.
Janette Oke is a very talented and very successful novelist. I highly recommend you read her books which is why she is on my top 10 authors list ranking number 7.
Top Author Number 6- William Paul Young
This Canadian author first started writing for his family members and his close friends as a unique gift on birthdays and around holidays. His writing was so astounding that his wife kept on urging him to write something for his six children showing them his views on God and his process of inner healing as an adult. She wanted him to give their children something that had all this information in one place.
This first manuscript quickly grew into what is now called The Shack. The Shack was originally printed in only 15 copies, but his friends insisted that he get it published. Today his novel, The Shack, is a bestseller and has even been made into a major motion picture. After this he wrote two other well-known books titled Eve and Cross Roads. Both are bestsellers and foreshadow Young's life and the struggles he went through.
Books I recommend you read from Mr. Young:
1. The Shack
2. Eve
3. Cross Roads
Top Author Number 5- John Bunyan
John Bunyan is by no means a "modern" novelist. Bunyan was an English writer as well as a Puritan teacher in the 17th century. Bunyan is most well-known for his title The Pilgram's Progress.
Before Bunyan began his writing career he was a part of the Parliamentary army during the first stage of the English Civil war for three long years. After his years in the military, Bunyan took up religion during his marriage. Bunyan joined a nonconformist group in Bedford before the restoration of the monarch. After the restoration of the monarch, the freedom that nonconformist groups enjoyed was taken away, and John Bunyan was put in jail for the next 12 years of his life. During his time in jail he wrote a biography entitled Grace Abounding in the Chief of Sinners and he began working on his famous novel, The Pilgram's Progress.
The Pilgram's Progress is one of the most published books in the English language with over 1300 editions been printed form the time it was written to 1938. Editions where still being printed after some 250 years after John Bunyan's death on August 31, 1688. John Bunyan was an excellent writer and a very inspirational pastor. His sermons have led to numerous individuals being saved. John Bunyan was truly talented and gifted in doing work for the Lord within the church and his ministry in writing.
Here is a book I highly recommend you read from John Bunyan:
1. The Pilgram's Progress
Top Author Number 4- Ted Dekker
In the early nineties Ted was visiting one of his friends who had just recently published a book. Dekker decided to pursue a lifelong dream to become a novelist due to inspiration from his friend. After having climbed the proverbial ladder to success in the corporate world Ted was unsatisfied with his corporate life and decided to pursue a life writing novels. During the two-year transition between corporate life and novelism Ted wrote two full length novels. Realizing that story telling was in his blood Ted decided to do it full time. Ted was now gripped by the obsession to explore truth through writing stories.
The award-winning Ted Dekker is the New York Times and is an international bestselling author of more than 40 novels. Ted's stories have reach millions of lives across the globe and has been translated into many languages. Many adaptations of Ted's novels have been made into major films. Readers of NPR named Ted as one of the top suspense writers of all time.
Ted has one very simple passion, that is to explore the truth through mind-bending stories. Stories in which force the reader to see the world through a whole new lens. Ted says that "Story is the shortest distance between the human heart and truth." This is the thing that has devoted his life to.
Books I highly recommend from Ted Dekker:
1. House
2. The Bride Collector
3. Infidel
Top Author Number 3- Tim LaHaye
Dr. Tim LaHaye is a writer whose style is a most unconventional sort. Tim loves to write about the end times and the Apocalypse through a Biblical point of view. Dr. Tim LaHaye conceived the idea of fictionalizing an account of the Rapture and the Tribulation by making a fictional plot with a biblical foundation, a series called Left behind. He is a noted author, minister, and nationally recognized speaker on Bible Prophecy, and is also the founder of the Tim LaHaye Ministries and The Pre-Trib Research Center.
Dr. Tim LaHaye holds a doctor of ministry degree from Western Theological Seminary and a doctor of literature degree from Liberty University. With three locations, Tim LaHaye was the pastor of one of the nation's outstanding churches in San Diego for 25 years. During his ministry he founded two Christian high schools, a Christian school system for ten schools, and Christian Heritage College.
Dr. Tim LaHaye has written over forty books, with over 22 million copies in print in thirty-three different languages. Dr. Lahaye's Left Behind series is the most famous of all his books, with a total of 13 books within the series. Left Behind is a fictionalized story line whose foundation is Biblical. Lahaye uses a fictional story line to convey the wonders and mysteries in the book of Revelation in the Bible.
I recommend you read all the books in his left behind series. The first three books in the series are listed below:
1. Left Behind
2. Tribulation Force
3. Nicolae
Top Author Number 2- C.S. Lewis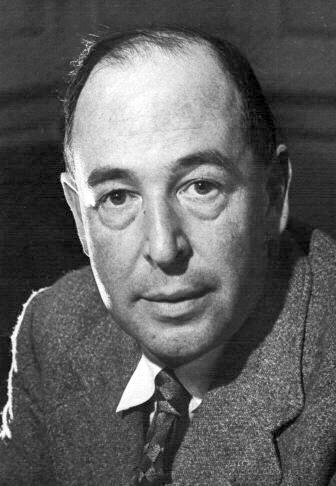 Clive Staples Lewis was a renowned British novelist, Christian apologist, poet, essayist, broadcaster, and lecturer. Lewis is probably most well-known as a novelist thanks to several of his widely read works. Some of his most famous novels include his Chronicles of Narnia series, Screwtape Letters, and The Space Trilogy. Lewis wrote with a unique and old-fashioned style.
Lewis worked on staff at Oxford University, and was also part of the informal literary group called the Inklings. Founded by Lewis' close friend, J. R. R. Tolkien, the Inklings where a group of a few well renowned novelists and those of that nature.
C. S. Lewis was a very accomplished man in his academic studies as well as his literary career. His works gave explicit comparisons to certain topics within Christianity such as sin and temptations. The Chronicles of Narnia are a childrens series that Lewis wrote sending the reader into a fictional world of many adventures and trials that each character faces. The writing style in the series is absolutely a one of a kind style. Lewis keeps his readers intrigued with a "what-will-happen-next" theme to each of his novels. I highly recommend you read his novels and experience the wonders of the fictional worlds he created for yourself.
Books I recommend you read from C. S. Lewis:
1. The Lion, The Witch And The Wardrobe
2. The Screwtape Letters
Top Author Number 1- Joel Rosenberg
Rosenberg is yet again another apocalyptic fiction novelist who centers his novels around terrorism in the Middle East. Rosenberg wrote his first book, The Last Jihad, which was published roughly 9 months before the attacks of 9/11. The Last Jihad is about terrorists hijacking a commercial plane and flying it into a skyscraper in one of the major cities in the United States of America.
Rosenberg's second book, The Last Days, was published in October of 2003,. The Last Days opened with Yasser Arafat dying and as a result an American President began pushing for peace and democracy in the Middle East. Thirteen months after the book was published, Arafat died, and a couple months later President Bush decided to center his second term agenda around creating peace and establishing democracy in the Middle East. On top of that in the first few pages of The Last Days Joel wrote about a U.S. political convoy headed into Gaza as a part of the peace process being attacked by a massive explosion. Just two weeks before The Last Days went into the bookstores something horrible happened. The exact same thing described in the book occurred in real life on October 16, 2003, near the Gaza strip. This new event skyrocketed Joel's publicity and his books where being sold by the millions.
Joel appeared on seveeral radio talk shows and many other TV shows including ABC's Nightline, CNN, CNN Headline News, C-SPAN, Fox News, MSNBC, The History Channel, The Rush Limbaugh Show, The Sean Hannity Show, and The Glenn Beck Show.
I recommend you read these books from Joel as soon as you can, you never know what might happen next….
1. The Last Jihad
2. The Last Days
3. The Ezekiel Option
Top Picks Wrapped Up
Each novelist has their own unique style of writing, but each manage to captive readers even still. Each novel comes with an exciting and new story that leaves its reader wanting more. Each one of these top 10 Christian authors is one for the history books. My personal favorites are Joel Rosenberg and Tim Lahaye. I found their novels to be extremely intriguing and captivating, but then again I have always been interested in the end times. Even though they are my personal favorites, I enjoyed reading each author's works. I highly recommend you take the time to enjoy the adventures that await you in each novel. Like the old saying goes, "Adventure Awaits!" I hope you all enjoy your reading and have a Happy New Year!
If you have any questions or comments please leave them below, and if you would like to tell me your favorite christian fiction author please feel free to leave their name below in the comment section.